I first experimented with black paper and colour pencils a couple of years ago and loved the result it created. The only black paper piece I have left for sale is my Red eye green tree frog pictured below.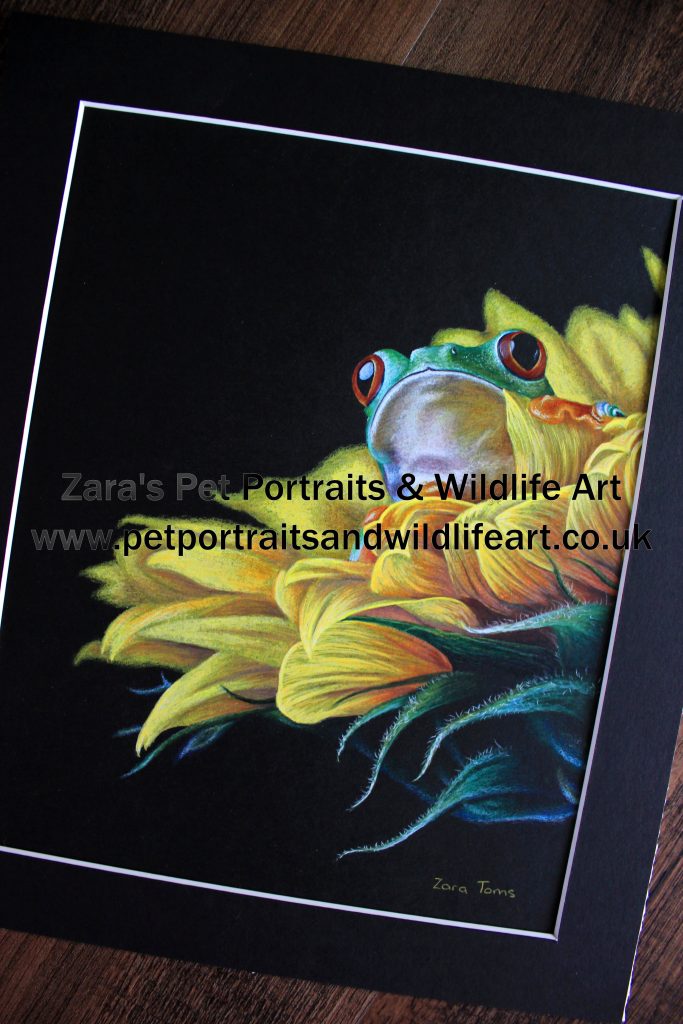 I was really surprised with how bright I could get the colours on this frog piece. I used a product from Brush and Pencil called Titanium White Mixture and Touch Up Texture. I then went over with my brightest colours to create this vibrancy. I really would like to do some more portraits like this.
This Chimpanzee drawing has to be one of my favourites I have done on black paper. I love how it looks like she is peering out from the shadows with that thoughtful expression.