There are many aspects about my job that I love. Everyday is slightly different. I get to draw such a variety of breeds and animals. Where I use various mediums for one portrait I could be using graphite and then the other in colour. All of these things really do contribute to just one of the reasons why I feel lucky to call it my job.
I have been wanting to start this pastel portrait for months. Four beautiful dogs on a custom size piece of 30cm x 55cm. A specific layout which was previously designed in my photo editing software to make sure the sizes and ratio between each dog was right. Fine adjustments are easy to make during the design process and sometimes I can create many layouts, tweaking where needed until we get something which is spot on and accurate.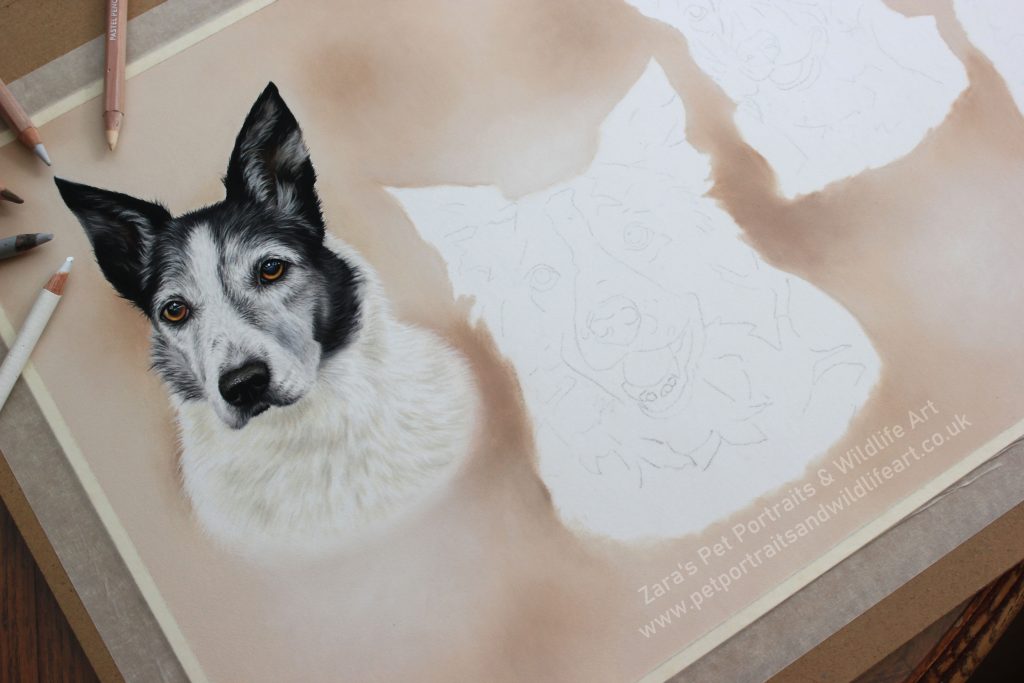 Putting in, for some cases, hours of work prepping pieces such as this is worth it. Make all these changes before you put a pencil to paper will make life so much easier in the long run. No erasing of lines, stressing about it when you are wanting to progress on the piece itself. Preserving your paper is important. You want it to be clean and in perfect condition.
Ruby is the first of the four pets. I do tend to work from left to right so she was first in line. One thing about these beautiful dogs is they all have stunning eyes. The colour and how they have been captured in the references is beautiful.